New YS Tech US Office – Heatproof Barcode Labels
Westward Expansion:
YS Tech Co., Ltd is excited to announce the establishment of its new US office location in St. Louis, Missouri on May 1st, 2021.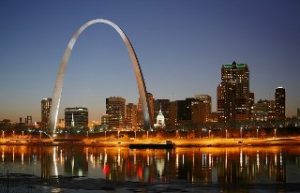 With over 4,600 metric tons of steel used in its construction, the Gateway Arch is the largest arch in the world and the largest monument in the United Sates. The Arch also symbolizes the westward expansion of the United States, and according to its designer, typifies "the pioneer spirit of the men and women who won the West, and those of a latter day to strive on other frontiers."
Dereck Olson has been named as the US Sales Manager for the new location in St. Louis. Originally from Missouri, Mr. Olson attended high school near YS Tech's Global Headquarters in Suita City, Japan before graduating from the University of Utah. With over 10 years of sales experience, Mr. Olson will be responsible for meeting the growing demands for YS Tech's line of ultra-high temperature barcode labels and tags in the Americas.
"With strong ties to the Steel Industry and the strive to reach new frontiers, there is so such symmetry between YS Tech's current situation and the St. Louis Arch. We could not think of a better location for our new US office than St. Louis, Missouri."       – YS Tech Co., Ltd. US Sales Manager, Dereck Olson
---