Features of HEATPROOF
Label / Tag
Product tracking and identification has become critically important to avoid mixed metal problems and incorrectly shipped product. Quality control relies on correct product identification and verification procedures. Products must also be tracked through high temperature processes including heat treatment. HEATPROOF labels and tags can provide the tracking system including ID codes, for high temperatures processes up to 1200℃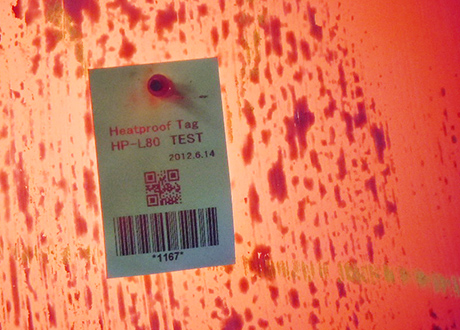 Print HEATPROOF labels and tags using standard thermal transfer printers. Labels can be printed in any convenient size. Method of application can be done using manual label applicator devices or fully automated label applicator systems can be designed and installed.

Depending on the application, HEATPROOF labels and tags can be applied on hot surfaces at temperatures up to 900℃.

HEATPROOF labels are printed on demand, using standard, cost efficient thermal transfer printers. Expensive laser printers are not required.
---
---