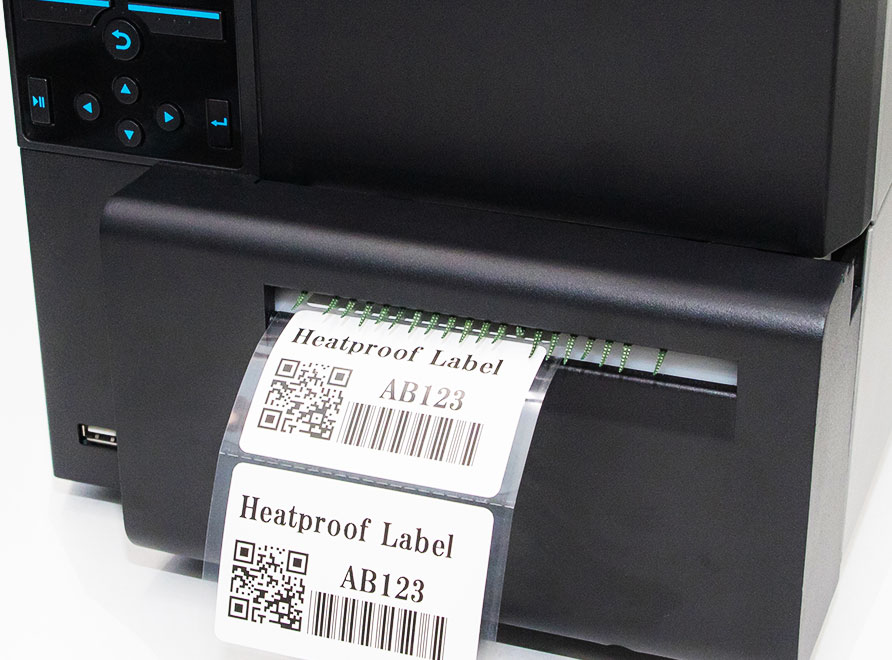 HEATPROOF
Label & Tag Printing
Barcodes, text, and other on-site information can be printed on heat resistant labels & tags, using a standard thermal transfer printer.
---
Printing HEATPROOF Labels & Tags
Heat resistant 1D and 2D Barcodes can be created and printed with a standard thermal transfer printer. Watch the video below to see how easy it can be.
---
Thermal Transfer Printers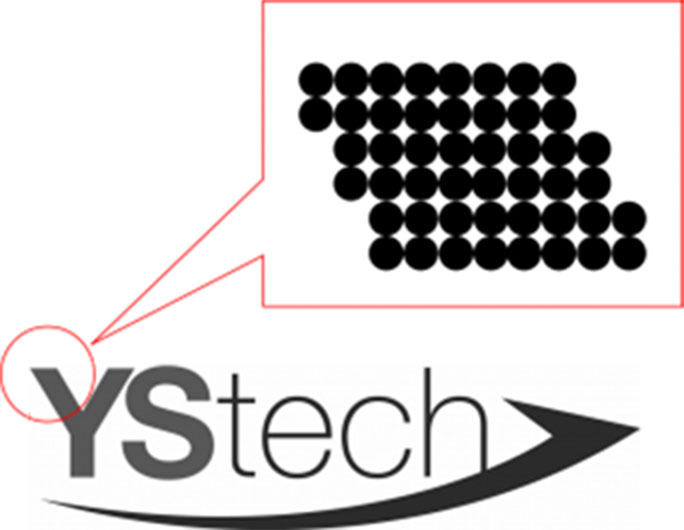 Thermal transfer printers use a print head to apply heat to specified portions of an ink ribbon, thereby transferring the ink onto a heat resistant label or tag.
Visual characters and barcodes are made up of a collection of small dots. The design of the label will dictate which specified areas the print head will apply these dots.
---
On-site printing can easily be set up with a thermal transfer printer, heat resistant label or tag, thermal transfer ink ribbon, and a computer with barcode software.
For low volume orders, pre-printed labels and tags are also available. Please contact us for further details.
---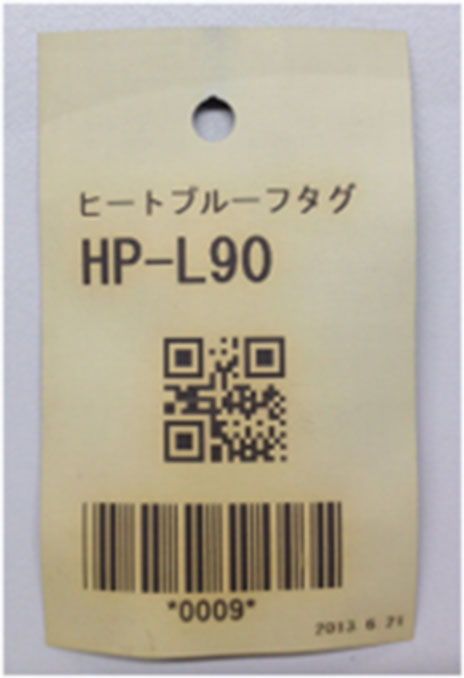 Actual results after exposure to 1200 ℃ for 6 Hours
Our ink ribbons can withstand temperatures up to 1200 ℃ and are designed to prevent smudging even after exposure to the harshest of environments. (No Smudging, Excellent readability)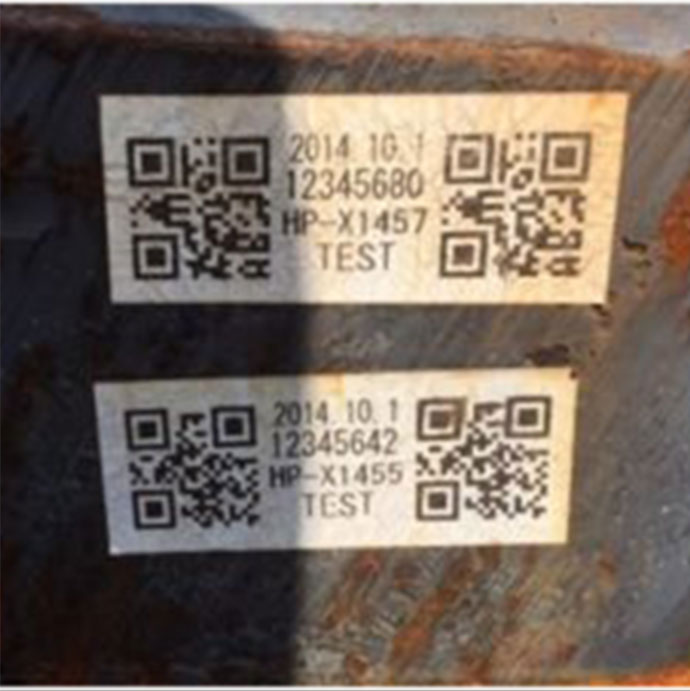 Actual results after application at 800 ℃ and placed outside for 1 year
Labels and tags are also highly resistant to exposure to the elements.
There are several types of ink ribbon available depending on the application. Chemical resistant ink ribbons are also available. Contact us for more details.
---