YStech is supplying heat resistance ink ribbon in conformity with HEATPROOF label/tag. These are 2 kinds mainly. One is YS-4 as Wax type, the other is YS-350T as resin type.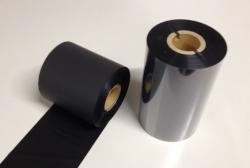 These ribbon can be used by normal thermal transfer printer. Then, the heat resistance is up to 1200℃.
Normal ink ribbon is made by carbon pigment, so the printing character is disappeared when the temperature is over 400℃.
YS-4 and YS-350 is including the special heat resistance pigment. Therefore there is no disappearance of printing character in case that it is heated to 1200℃.
The below picture is the test result after baking with 1200℃ x 10 hours.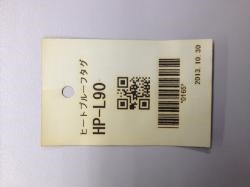 Heat resistance ribbon is also very important to use HEATPROOF Labels/Tags. 
---