Pretreatment and Annealing management
for steel wire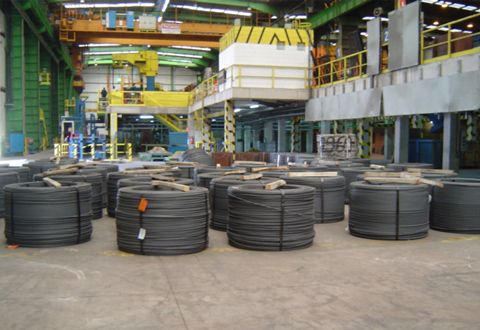 Product
Steel Wire
Process
Pickling ( HCL and H2SO4 )
→ Heat treatment ( 800℃ x 10hours )
ID Tag

・Product ID management
・Eliminate identification errors and lost coils
・Reduce of Labor cost.
---
Previous management method
Normal PET tag was used.

Point of Problem
PET tag doesn't have enough heat resistance, so it has to
be detached before heating process.
Mixed steel events and incorrect identification occur when PET tag is
reattached after heat treatment.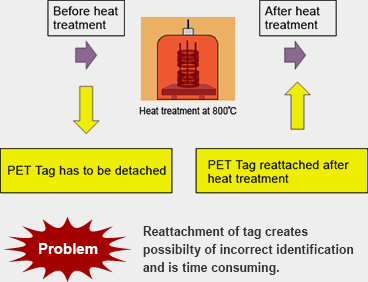 Solution by HEATPROOF

Provide a barcode tag which can survive all processes.
Eliminate identification errors caused by attaching the wrong tag to wire coils

YStech Co.,Ltd CANADA Office
509-30 DUKE STREET WEST, KITCHENER, ONTARIO, CANADA N2H3W5
TEL:519-489-4950 FAX:519-489-4953
YS Tech Co., Ltd. US Office
12747 Olive Blvd, Suite 300, St. Louis, MO, 63141
TEL:314-872-2129 FAX:310-316-1910