HEATPROOF label application on hot steel slab using
automated labeller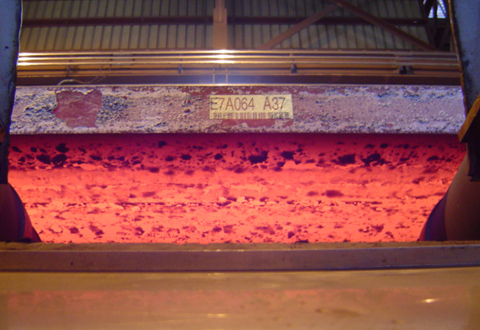 Object
Steel Slab
Application
temperature
800℃
Products

Identify hot steel slabs using HEATPROOF label. Verify identity of slab before entry into rolling mill.
---
Previous management method
Visual check of spraymarking charactor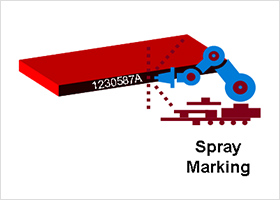 Spray marking at 800℃
Shipping label may be applied after slab is cool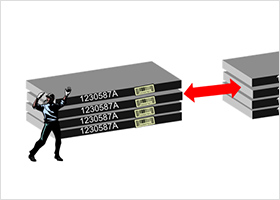 Label application at stock yard after slab has cooled
Point of Problem
Spray marking information drops off with scale.
Incorrect label is applied by mistake after slab is cool causing mixed steel issues.
Automated verification of spray marked slab identity is very difficult. Human reading errors cause problems at next operation.
Solution by HEATPROOF

Use barcodes for accurate product identification
Eliminate costly identification errors by applying HEATPROOF labels early in the production process
Identify products in inventory using barcode scanners or imaging devices.

Eliminate the need to re-identify products in inventory.

Verify identity prior to shipping. Visual verification leads to errors. Use barcode scanning systems to ensure correct product is shipped to your customer
Eliminate mixed steel issues. Improve shipping accuracy. Speed up inventory reconciliation